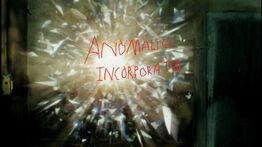 Anomalies Incorporated is a spin-off to Primeval written by Dynovan. It follows a boy who studies anomalies and fights creatures. He is a member of the Secret Circle, a secret organization. But the Circle holds a secret...
Series 1 will be released sometime in Autumn 2011, and Dynovan has confirmed a Series 2, 3 and 4.
An official wiki exists for this show.
Ad blocker interference detected!
Wikia is a free-to-use site that makes money from advertising. We have a modified experience for viewers using ad blockers

Wikia is not accessible if you've made further modifications. Remove the custom ad blocker rule(s) and the page will load as expected.