Cretaceous Desert

Time

110 mya -

Residents

Appearences

1.2 -

Anomalies
The Cretaceous Desert is a desert that appears in 1.2.
An anomaly opens connecting the Cretaceous Desert with a present-day contruction site in London and releases a Concavenator. The Concavenator is later drawn back through the anomaly when Ryan Tayler runs through. The rest of the team runs through to try and get him back and are chased by the Concavenator. They manage to find Ryan, and they fire at the theropod with their EMD's. They quickly run back through the anomaly just before it closes, leaving the Concavenator back where it came from.
Appearences
Edit
Primeval Continued Series 1
Anomalies
Edit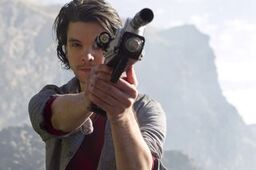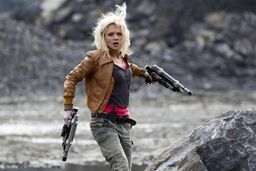 Ad blocker interference detected!
Wikia is a free-to-use site that makes money from advertising. We have a modified experience for viewers using ad blockers

Wikia is not accessible if you've made further modifications. Remove the custom ad blocker rule(s) and the page will load as expected.