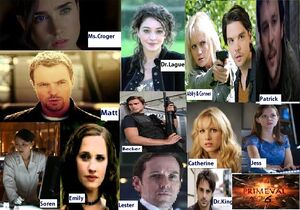 Write the text of your article here!
My story is: 
It has been 180 years since the convergance and once extinct creatures roam our still planet. Yet none of these creatures can be returned to their times due to the fact it has been 170 years since the last anomaly. (will continue when chance is given 12-29-11).
Creatures by episode
Edit
Ad blocker interference detected!
Wikia is a free-to-use site that makes money from advertising. We have a modified experience for viewers using ad blockers

Wikia is not accessible if you've made further modifications. Remove the custom ad blocker rule(s) and the page will load as expected.